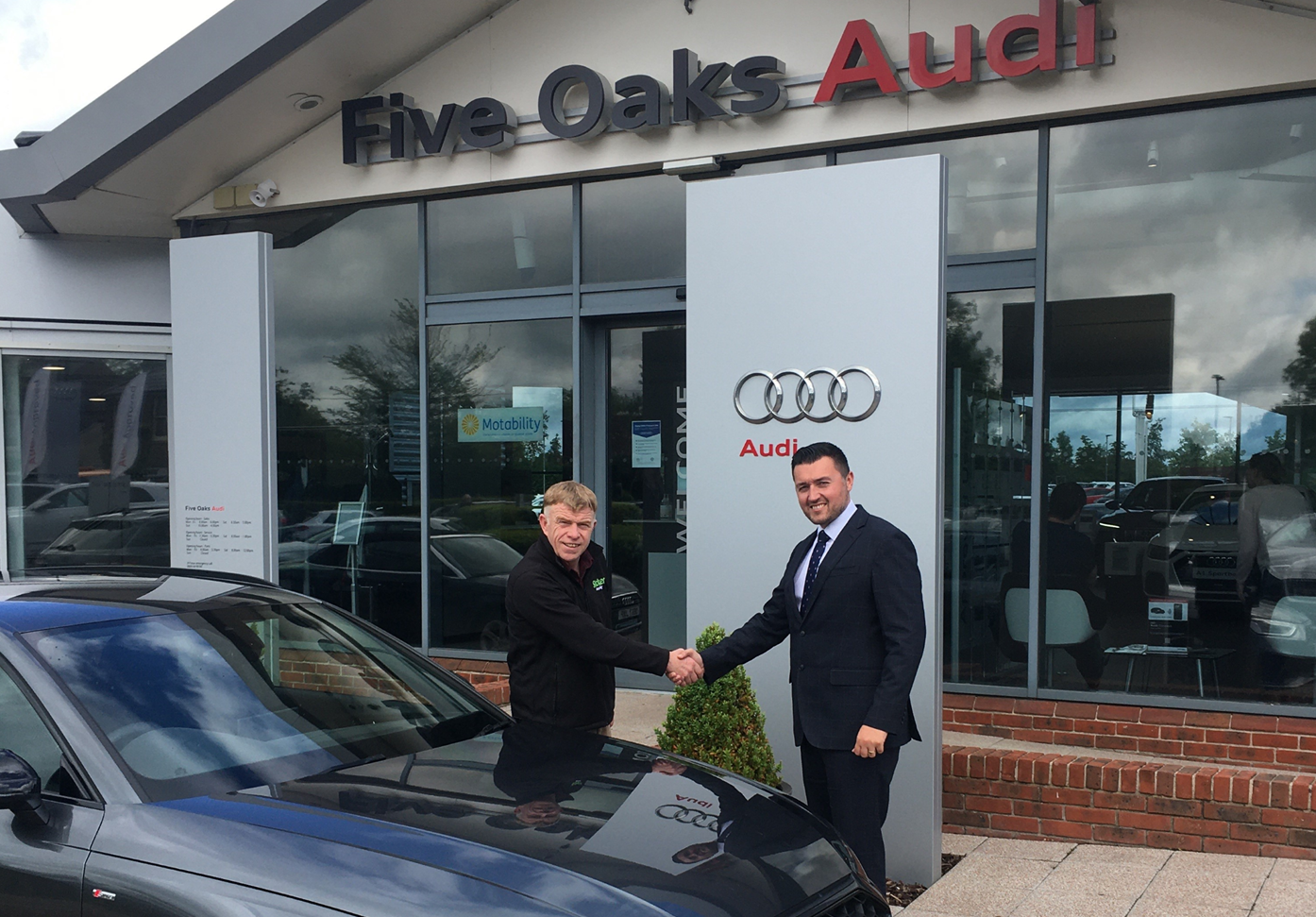 Through their reciprocal business relationships, Harwoods, an automotive dealer group based in the South of England, Slicker Recycling, a carbon-efficient hazardous waste specialist, and The Recycling Partnership, a sustainable dry waste service provider, have established a prosperous partnership that minimizes carbon emissions, eliminates waste-to-landfill and contributes to the circular economy.
Waste oil to base oil: cutting the carbon footprint
Harwoods, who represents premium brands including Aston Martin, Audi, Bentley, Jaguar, Land Rover, McLaren, and Volvo, is committed to reducing their environmental impact through responsible business practices. With the support of their waste management provider, the group have greatly reduced their carbon footprint through Slicker's efficient used oil recycling process. The used oil produced in the servicing of Harwoods 'customer's vehicles is efficiently re-refined into a high-quality base oil product, this is then used in the production of new lubricating oils. Each year Harwoods Five Oaks Audi generates approximately 16,000 litres. By utilizing Slicker's efficient service, the dealership saves over 3,000kg of CO2 annually. That's approximately the same amount of carbon 120 trees absorb in a year!
As a part of their reciprocal business relationship, Slicker's National Sales Manager, Sean Thorpe, has his company car serviced at Harwoods Five Oaks Audi in Billingshurst. The used oil generated goes into the sustainable waste oil management process, cutting the carbon output of both Harwoods and Slicker Recycling.
Responsible dry waste management supporting the circular economy
Thanks to their one-stop-shop service package, Slicker also manages the dry waste of Harwoods through a brokered service provided by The Recycling Partnership. Slicker is committed to a zero-waste-to-landfill policy, and through their selective auditing process, work with providers, such as The Recycling Partnership, that prioritise prevention, recycling and re-use over the disposal of waste. Due to their sustainable waste management service, The Recycling Partnership has eliminated Harwoods Five Oaks Audi's waste-to-landfill. Of the 486 cubic metres of dry waste collected each year, 58% is completely recycled, with the component materials used to produce new products. The remaining 42% is re-used in a waste-to-energy process, completely avoiding landfill.
Slicker & The Recycling Partnership servicing
The final dimension of the sustainable partnership is between Slicker Recycling and The Recycling Partnership. Slicker provides a comprehensive workshop waste management package for The Recycling Partnership's depot, delivering sustainable solutions for their oil filter, oily rags, antifreeze and other hazardous waste. The waste taken from this site is sent to specialist facilities where it is broken down and completely recycled or sent to a waste-to-energy plant.
Between Harwoods Five Oaks Audi, Slicker Recycling and The Recycling Partnership, all businesses have made significant strides to cut their carbon, minimize waste and help in the fight against climate change.
Luke Edwards from Harwoods has commented
"We recognise that reducing our carbon footprint is no longer something for companies to opt out of, it's something we need to intertwine into everything we do. The partnership we have with Slicker Recycling has led to us adopting a number of innovative carbon-reduction operations, and this is one of them."
Sean Thorpe – National Sales Manager at Slicker Recycling says
"With increasing global temperatures and the rising threat of climate change, reducing carbon outputs should be a priority for businesses across all sectors. We work closely with our customers and suppliers to help support our mutual goal to minimise our impact on the environment and contribute to the global circular economy."
Jason Taylor – Commercial Director from The Recycling Partnership
"As a Zero to Landfill operator, we are a proud partner of Slicker Recycling and continue to offer a sustainable approach to waste management. Our service team provide a reliable, compliant service that assists businesses in achieving their sustainability targets and helps to improve their environmental profile"
For more information on how we can support your business cut its carbon and contribute to the circular economy, contact our expert team today on 0330 159 8325 or email customerservice@slickerrecycling.com