To help celebrate and recognise this year's International Women's Day, we are focusing on a handful of inspirational women from across Slicker Recycling who are a key part of our continued growth and success. Some of these women work within the normally male-dominated transport sector and others hold senior leadership positions within the Executive team.
We've sat down with them to ask them more about their roles, their achievements and their tips for other female leaders...
Sharna-Leigh Cooper
Following on from Laura, next up in our International Women's Day series is Sharna-Leigh Cooper who is a Logistics Planner (Garage Services) in our busy Transport team based in Stourport-on-Severn.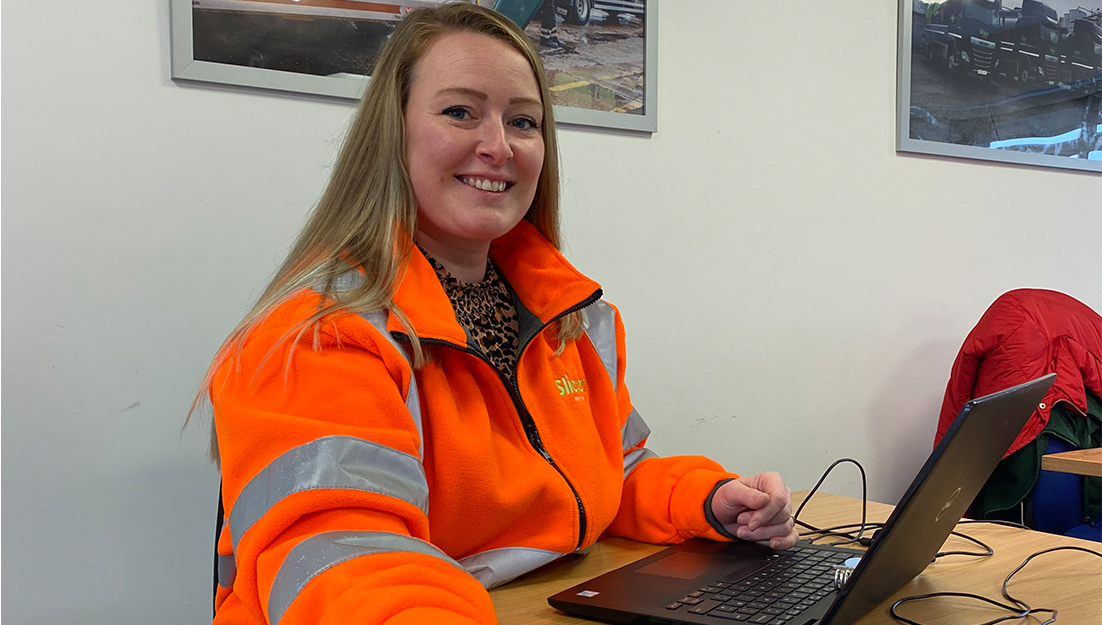 Hi Sharna-Leigh, let's kick off by you telling us a bit more about your job here at Slicker Recycling
My role entails planning the routes for 12 of our driving team across Scotland, England and Wales. It is a key support role where I ensure drivers have the correct equipment to do their jobs, making sure that customers, who I liaise closely with, get their waste collected within an agreed timeframe. I also look after stock management around our tipping sites and ensure our drivers are aware of the dates their vehicles are due for servicing.
What would you say is your biggest or proudest achievement to date?
In July I'll have been at Slicker for 12 months but I've worked in the transport and logistics sector for 12 years. In my short time here at Slicker, my biggest achievement is getting our orders into a much more manageable shape – helping us to stay ahead of our KPIs. It's vital we keep that trend going.
And what does International Women's Day mean to you?
Without a doubt it's about celebrating how far women have come over the past century. The respect that women are now shown has been a tough journey for many years but that recognition and opportunity is now there.
If you had to give any tips to your female colleagues, what would they be?
My tips for my female colleague are based around three things. Firstly, I think the most important thing is having a good all-round balance to work and personal life. Secondly, it is to have respect for all members of staff. Lastly, it's not being afraid to speak up and speak out.
Last but not least, which female inspires you?
My mum inspires me. She's my biggest inspiration because she has achieved so much in her life without any help – holding down three jobs as a single mother of two, buying a house on her own, working her way up in her job and being hugely respected all at the same time.
For more on International Women's Day 2022, you can visit the website through https://www.internationalwomensday.com/